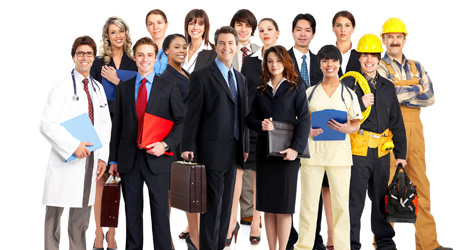 Is your company suffering from a labour shortage in western Canada? Are you having trouble filling in skilled and or low-skill posts in your company? To solve this shortage if you are planning to hire foreign employees, then it is best to know about some crucial steps before you begin the recruitment process. The first step typically involves acquiring a positive Labour Market Opinion or LMO/LMIA document. An LMO/LMIA requires the employer to demonstrate a Canadian labour shortage is present.
Steps For Approval To Hire Temporary Foreign Worker
For a LMO/LMIA pre-approval, submit a completed request to your nearest 'Service Canada Centre' so that they can process the foreign worker application. To ensure LMO/LMIA success for your request, go for our experienced immigration lawyers and let them handle the entire request procedure.
Once a positive decision has been made regarding your request for LMO/LMIA pre-approval, our immigration lawyers will immediately start recruiting foreign workers.
With a positive decision regarding pre-approval, your company can actively start the recruitment process of foreign labour. After collecting the details of your workers, our immigration lawyers will then submit them to Service Canada for approval. With every 1 worker that gets approved, a positive LMO/LMIA will be issued. At this very point, our legal team will diligently work along with your company to submit the required documentation that confirms your company meets all the essential conditions listed in the application for foreign workers and employment contract.
If Service Canada has refused you LMO/LMIA in the past, with our help we are confident that we can reposition your request and submit any additional information that can alter the decision of Service Canada Centre.
Once you have been issued a positive LMO/LMIA, you should then provide a copy of the confirmation letter to every foreign worker. We will then advise them how to successfully apply for work permit and a temporary resident visa.
Contact Our Immigration Office About Your LMO/LMIA Applications
Submitting a LMO/LMIA request is a tedious task for any company, large or small. The entire process is complex and involves a lot of space for argument. The way in which you position your LMO/LMIA application plays a pivotal role in the success and also the outcome of your LMO/LMIA request. While working with our reliable team of immigration lawyers and consultations, rest assured that we have extensive experience and dexterity to deal with this process. Call our law office today for more assistance on the LMO/LMIA process.
Armstrong Immigration offers guaranteed successful immigration services! If your immigration application is not successful, then we won't charge you any legal fees.